Before my first adventure, I thought I needed to buy all the things. My bank account thought differently. Several years of travel experience later, I realized a few things about travel gear:
Specialized travel gear is expensive. I want a lot of new gear, but my budget rarely allows for these splurges. That's all travel gear is though–splurges. I'd rather one more adventure instead of one more pair of boots. While specific adventures may require specialized gear–such as a tent for camping or fins for diving–most of the time you can get by with what you already own.
Travel requires minimalism. You'll have one, maybe two, bags to lug through airports and across cobblestone streets. As a general rule, I never pack more than I can lift or handle independently. Many packing lists I've seen are excessive and impractical. You don't need a lot to experience another country!
Buying things is bad for the environment. Producing anything takes from the Earth's limited resources. Our society is obsessed with buying stuff to demonstrate wealth. Meanwhile, we are depleting Earth's resources, changing its climate, and continuing to live in a linear economy. This is a topic I'm particularly passionate about, so if you'd like to learn more read my post on shopping here.
Travel is possible without having "the right stuff." Explore the world, even without a portable charger or packing cube.
I realize the hypocrisy in me advertising products on this blog. In an attempt to be less hypocritical, and a better travel resource for budget and adventurous travelers, here are my promises to you:
I promise to be transparent. As my financial freedom increases, I will spend more on travel and gear (some of it superfluous). I want to share my experiences with you, but I will indicate free and budget alternatives when possible.
Every brand on this blog I use and love in my daily life. Really. In fact, I often show products on the blog without a cent in return. For your loyalty to Getaway Girl, I owe you selectivity in brand partnerships. This travel blog will never become suddenly obsessed with a particular product because they gave me some money. Oh yeah, and I will never take free products or trips because free doesn't pay the bills #sorrynotsorry
Most importantly, I encourage you to shop consciously. Try waiting 30 days before purchasing anything. Consider the alternatives, like borrowing from a friend, renting, DIY-ing, or reusing something already at home. If after 30 days you still want or need it, shop secondhand or find an eco- and worker-conscious producer. Try to buy products with multiple uses or made of long-lasting, eco-friendly materials.
Want to Keep Getaway Girl Traveling?
Wait, are you telling me you love Getaway Girl so much you want to support it? YOU'RE AWESOME! Here are a few easy ways: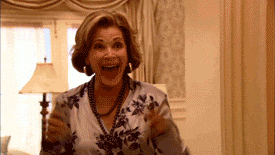 Affiliate Marketing: When you purchase through a link on blog posts, any of the Resources pages, or on the side bar, I will earn a commission at no additional cost to you.
Tip Jar: Let's be honest, I'm not making thousands of dollars from this blog. Your generosity means the world to me. If you're feeling extra generous for all this free content, you send me money via PayPal Friends & Family or through Venmo.
PayPal email: hello@getawaygirl.us
Venmo username: @kendalkarstens
Share with Friends: Tell all your friends about Getaway Girl! A bigger community only means more opportunities to serve you awesome, free content.
This community is for you. Your support and feedback mean the world to me. THANK YOU!
If you ever have a suggestion to improve Getaway Girl and our product promotion philosophy, please contact me via email at hello@getawaygirl.us.